Ballistic Match Technology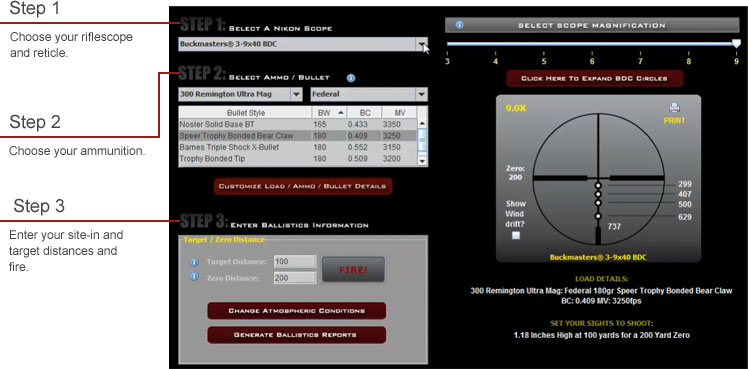 Unlock your firearm's accuracy potential!
Match your riflescope and reticle to virtually any ammunition. All you need is a rifle, a Nikon riflescope and a rangefinder—Spot On does all the work for you—showing you all the shot possibilities before you pull the trigger!
View iPhone Screenshots
Spot On is now available for the iPhone®, iPad® and Android™ platforms. Purchase the app and ensure that the world's hottest ballistics calculator is there when you need it.
The Spot On Custom Turret Program is a practical way for shooters to compensate for bullet drop and make accurate long-range shots. Each Spot On Custom Turret is personalized for an individual shooter based on ballistic information he or she enters on the online ordering page. Select your ammunition, riflescope, typical atmospheric conditions and much more to create your own uniquely calibrated turret.